NovoLog, Lantus, lancets, Glucose, insulin...On Thursday our life took a turn, I won't say for the worst because I am already seeing so many great blessings come from it. Jackson our just shy of 3 years old was diagnosed with Type 1 Diabetes. It is the kind that will require insulin for the rest of his life! I blame it on Jeremy, if his family gets the choice of being in the majority or being on the least likely side, the latter is the route they go on. 90% of all diabetes cases are Type 2, and 10% are Type 1. Type 1 is insulin defendant, Type 2 can sometimes be regulated by diet alone and you can not change from Type 1 to Type 2.
Here is how we found out which I think is a small miracle myself. We were having a conversation with Bev, Jeremy's mom. We were complaining how Jackson would wet through a diaper in an hour, like running down his legs full! We would change him in the middle of the night and he would still wake up covered in pee, and sometimes when we changed him the first time too. She had also noticed that he was crying for water a lot. I just thought he was holding it because of potty training and drinking more water due to the new water dispenser in the refrigerator door. She said "I know I tend to think the worst and worry too much, but these are symptoms of diabetes, you may want to have him checked." Later I found out as a teacher they train you to look for these signs so they can suggest to parents to get tested. Diabetes unchecked can be a very bad thing. So I emailed my doctor and she sent back a message rather quickly saying get him tested that day. That was a shock because I wasn't expecting her to act on it. So I didn't quite obey because I had no reason to believe there was anything wrong with Jackson, most symptoms were reasonable with a terrible two/torturous three little boy. I went first thing the next morning (yes I got my non potty trained little boy to go in a cup!) Then we left for a play date with a friend.
On my way home Jeremy called and asked where we were telling me he was at home FOR THE REST OF THE DAY, yipee! He had taken the afternoon off to take us all to lunch and a movie. When I got home I checked his lab results on line. There were two lines that were not right. The glucose where a normal range is 0-29 his was <1000 0-9="0-9" 15="15" 1="1" 60.="60." a="a" an="an" and="and" anyone="anyone" asking="asking" at="at" be="be" been="been" being="being" bit.="bit." blood="blood" broke="broke" call="call" called="called" checking.="checking." coordinated="coordinated" correctly.="correctly." could="could" couple="couple" course="course" diabetes="diabetes" diabetic="diabetic" doctor="doctor" duress="duress" else="else" emailed="emailed" er="er" even="even" expected="expected" explanation.="explanation." fabulous="fabulous" for="for" genius="genius" going="going" googled="googled" got="got" guess="guess" had="had" happening="happening" have="have" heart="heart" his="his" hospital="hospital" i="i" in="in" is="is" jackson="jackson" ketones="ketones" key="key" least="least" led="led" looks="looks" mean="mean" medical="medical" minutes="minutes" more="more" my="my" nbsp="nbsp" night="night" normal="normal" not="not" of="of" on="on" one="one" or="or" our="our" over="over" p="p" pedi-endocrinologist="pedi-endocrinologist" pedi="pedi" pediatrician="pediatrician" pretty="pretty" rare="rare" said="said" seriously="seriously" she="she" shocked="shocked" so="so" stay.="stay." stay="stay" still="still" straight="straight" stuff="stuff" symptomatic.="symptomatic." take="take" talking="talking" test="test" that="that" the="the" there="there" they="they" this="this" though="though" thought.="thought." times="times" to="to" today="today" told="told" type="type" urgent="urgent" us="us" was="was" we="we" went="went" were="were" when="when" where="where" will="will" within="within" word="word">
We got there at 4:30 and by 6:30 we were in our room, getting instructions and information that was almost foreign to me. I went and Jeremy took care of the rest of the kiddos. We were told the overnight stay was really to train us on how to care for Jackson, so I went since I would be the one with him most of the time.
All of the sudden my little spaz of a boy became a sick fragile little thing with one test result. He was a fantastic patient. We stayed two nights in the hospital and they helped to get us home on Christmas Eve at 7:30pm.
That night after putting him to bed Jeremy kindly suggested I take a shower (since I hadn't for three days! GROSS!) I finally had a moment to cry my heart out until it hurt. I do truly know and believe that great things will happen in our family. I know that he will be a normal little boy, and be able to live a normal life, but the thought of him having a "disease" that requires insulin for the rest of his life was difficult to comprehend. What if he decided he doesn't need it or fights it when he gets older and stronger then us. Just scary!
It was lousy timing, or so I thought. I will remember this Christmas for ever as a turning point in our lives. The next day was Christmas. Let me tell you the night before I wasn't feeling joy just sadness, especially when we had to stick him with a needle to test his sugars then give him his first does of insulin on our own. He really is a super cute and sweet little boy. Before going to bed I calculated the carbs in our traditional Christmas breakfast of bear claws and banana eggnog. Truly the diabetic breakfast of champions! It is a new life, and tomorrow it would begin.
And so it did. With the minor interuption of testing blood sugars, calculating what he ate, and giving a shot, we continued as normal (oh and showering before his insulin), it was a perfect morning. We got to attend Sacrament (our first church meeting of our
Sunday Block
). It was so fabulous to spend the morning thinking about our Savior. It was a morning of stories and music. I was near tears during every musical number, sometimes frustrated at Jackson's diagnosis. Then it hit me when one of the speaker said that Christ suffered for all of our sins. This wasn't a sin, but he suffered and felt all our pain, he felt our joy too. But it was the reminder that he felt what I was feeling. His gift to me was to not let me suffer alone. I love my Savior, I love that he loves me enough to comfort me in times of weakness, and to celebrate when I realize that he already knew and was waiting for this to happen and lift me up.
A little back story because this post is not long enough...I had prayed recently that Heavenly Father would help me be more consistent and really be able to function with clear thoughts. I had been so overwhelmed and living in the moment that I was forgetting commitments all the time. I needed to have meals ready on time so we could have some family time before bed. I needed this all to happen so the kids could get to bed on time and get there much needed rest. I needed time with Jeremy when I wasn't too tired to have a conversation. I am not sure Jeremy prayed for that but I do know he really hoped I would gain these characteristics. I expected a gentle learning experience, not an abrupt turn for the better. Because of this diagnosis, meal times are very important, I need to be on a good schedule so Jackson never gets into the low blood sugar zone, and regulate his blood sugar so it doesn't stay too high for too long. It will involve many things where I have to be organized. I know it wasn't just this prayer being answered (which I still adamantly insist I would have got there eventually...maybe with out such a dramatic answer) but that He wants me to grow and has something great instore for me and Jackson, and our family since this affects all of us.
So here's to the beginning of our new forever. Cheers!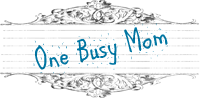 1000>