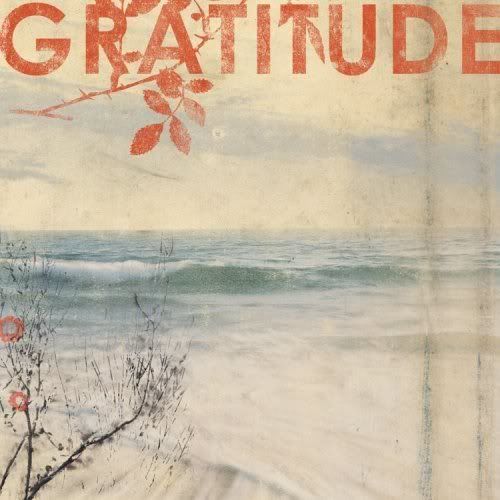 Psalm 100:1-5
1 Make a joyful noise unto the Lord, all ye lands.
2 Serve the Lord with gladness: come before his presence with
singing.
3 Know ye that the Lord he is God: it is he that hath made us, and not we
ourselves; we are his people, and the sheep of his pasture.
4 Enter into his gates with thanksgiving, and into his courts with praise:
be thankful unto him, and bless his name.
5 For the Lord is good; his mercy is everlasting; and his truth endureth to
all generations.
In our home this year we decided to do a gratitude jar. Each day we pick a paper and it says "I am thankful for...
something
" then it shares a way to show our gratitude. For example, "I am thankful for my legs. Go for a walk as a family and enjoy the outdoors." It has been fun so far, even though we started a day or two late.
I came across a blog and she had a great idea of posting something she is grateful for everyday. I am going to do the same.
I am grateful to a loving Father in heaven who has blessed my life in countless ways. The biggest thing that I am thankful for at this moment is being able to be a stay at home mom. Being a mom in general is tough, but having to be a mom and a full time employee must be difficult. To divide your time, attention and energy between those you love unconditionally and the job that you enjoy or need must be difficult. I am thankful that I do not need to add that challenge to my list. I get to focus on being a mom (supposed to be housekeeper, chef, chauffeur, entertainer, teacher...good example) I get to try everyday to be better, and more focused on my kids. It is not always a piece of cake, like today when I made Miranda cry because her hair wouldn't stay how she wanted it. I re-did it a new way, which she didn't like then was upset. At these moments I am grateful that I know her well enough to see her frustrations or give her a hug when it is needed over the things that don't really matter on the grand scale, but rock the world of a little 8 year old girl.